Top Rated Galveston Hotels
Select the Top Galveston hotels of your choice and enjoy the best time in these Galveston vacation rentals.
Galveston has more than forty hotels and vacation rentals. Visitors are assured of accommodation all the time.
The rates for the top hotels are quite steep but there are
tips for finding best deals in all hotels. There are reasonable cheap hotels that provide great services to meet a different level of budget expectation.
However it is advisable to prevent any unexpected expenditure that can take away from a good vacation.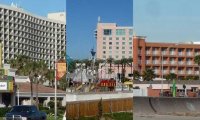 Some particular top hotels always attract tourists who travel to Galveston. These are Galvez hotel and San Luis hotel which occupy a very lucrative spot along the Galveston wall.
Another one is the Tremont House located in downtown Strand shopping district. The Moody Gardens hotel is counted among the top hotels.
It's located right near to the popular Moody Gardens amusement center.These hotels provide luxury and exclusive attention to tourists.
Many are drawn to the hotels because of quality, position and other interests.
There is something peculiar about Galvez hotel.
Hotel Galvez
---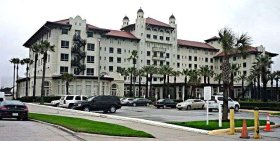 Hotel Galvez is a classic hotel rich in history.
Galvez, one of the first hotels on the island served as a host to some famous dignitaries like Teddy Roosevelt, Frank Sinatra and Howard Hughes.
The 224 guest room beachfront hotel faces the gulf of Mexico. The beach is about 150 meters from the hotel. Click here for more on the hotel galvez.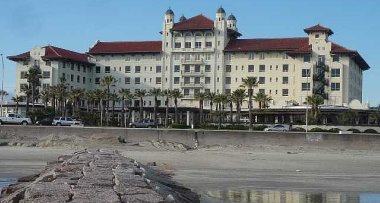 More Top Hotels
---
San Luis
A thriving spot on the seawall......
Moody Gardens hotel
A very popular attraction......
Tremont House
Located in the Strand shopping district......
Return from Galveston Hotels to home page