Moody Gardens Galveston:
The Fun Place To Be

Moody Gardens Galveston is the fun place to be and it's ideal for family vacation. This is a beautiful tropical environment with many things to do.
Discover the rainforest, discovery and aquarium pyramids in the garden.
The rainforest pyramid exposes us to the South America, Asia and African plants and animals like turtle, macaws and fish.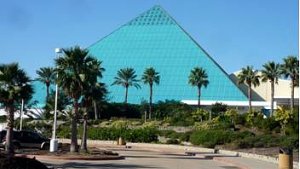 The Discovery Pyramid houses the mysteries of science and exhibits. It is a unique experience.
The Aquarium Pyramid takes us into the ocean world of creatures like stingrays, sharks penguins and more.
Then there is an IMAX theater which shows amazing 2D and 3D films on a six story screen.
The IMAX Ridefilm at Moody Gardens Galveston Texas offers a high-impact simulation and an incredible experience not to be forgotten.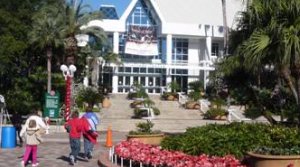 Get strapped in an 18 passenger seat and travel at warp speed through a variety of wonders and high quality images.
Every twist and turn is mirrored on a giant wrap-around screen. The Ridefilm is really exciting.
One particular area that rocks our senses is the IMAX 4D FX theater. Be prepared to be in the middle of the action.
Experience unexpected effects like wind, leg ticklers, seat sensors, mist and other more effects.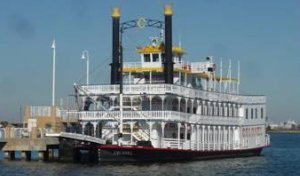 Do not miss the Colonel Paddlewheel Boat at Moody Garden's Palm beach when one comes to Galveston. It's like stepping back into time for an hour.
Enjoy a high life cruise and dinner on the replica of 1800 paddle wheeler. It goes around the Moody Garden Galveston fresh water area.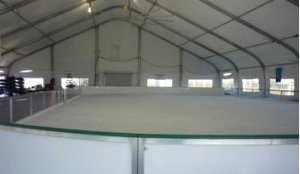 The Palm beach also has volley ball courts splash pads and spray arches for kids.
The ice skating facility at Moody garden is opened throughout summer and winter time. A lot of kids love to play here.
There are gift shops located throughout the property. There are restaurants inside the IMAX theater.
Tourists can also visit the restaurant in the Moody Garden hotel Galveston.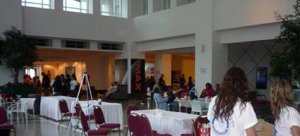 The 81st Grill at the "Inn At The Waterpark Galveston" hotel is another nearby eating place to visit.
Moody Garden has lockers, wheel chairs, strollers, first aid and diaper changing facilities available for vacationers.
There is a lot of room for parking. Parking is free.
Moody Gardens opens at 9.30 am daily.
MasterCard, Visa, Discover Card, Diner's Club and American Express Card are accepted as form of payment.
Other places like beaches in Galveston and hotels in Galveston Tx. are not very far from Moody Gardens Galveston. Click here to see more photos of Moody Gardens
Return to Galveston Texas Tourism
Return from Moody Gardens Galveston to home page