The Best Galveston
Beach House Rentals
The Best Galveston Beach House Rentals can be found all along the 32 mile long Galveston beaches.
Most of them are rented out by corporate agencies but there are individuals who rent out too.
Many beach house rentals in Galveston can contain large groups of people.
Some are very posh and the others are moderate.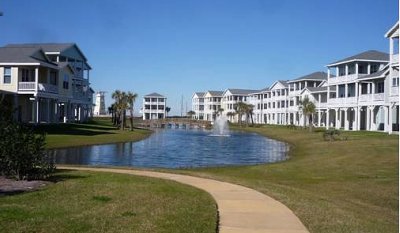 All depend on how much money we want to put in and where we want to stay.
It is recommended for tourists coming to Galveston to acquire some general information on beach house rental in Galveston before renting.
This contributes to a successful vacation.
Beach houses in Galveston come in myriad forms but most of them are family type of homes along the coast.
Let's start from the Beachtown at the eastern side of Galveston seawall, there are some new beach houses here that will amaze us. This fast developing area is very close to the sea.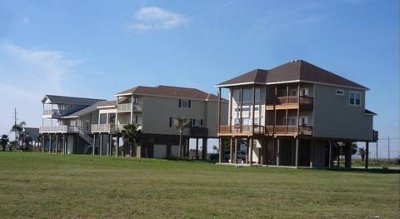 About half a mile from the seawall on the west side, there are moderate beach houses near the beach pocket 2. This is a simple and quiet area good for strolling and other beach activities. Beach pocket 2 has some new rental homes near the Escape to the Gulf vacation rental.
This is a recommended place to stay.
Consider the Pirates beach rentals and the Palm beach rental homes. These are posh residential areas with rental facilities close to the Galveston State Park. They are very wonderful places.
Let's head on to the popular Jamaica beach villas. Great homes line up the sea shore of Jamaica beach. This is a very attractive place for many tourists who come to Galveston.
Pointe West is 15 miles from Jamaica beach and about 35 minutes drive from the Galveston seawall. However the Galveston beach house rentals in Pointe West are like a magnetic pull.
The whole area is clean, superb and secluded for the best getaway vacation. This is a place to be!
Return from Galveston Beach House Rentals to home page