Seawolf Park And Galveston Tourism
There are more Galveston tourism fun things to do and places to go in Galveston Texas apart from the top 10 attractions. Do not miss the Galveston Opera House in the downtown area. It is an exciting place to relax. The Galveston Trolley goes around this area and some other nearby landmarks.
The Texas State Park has many things to see and do and the Galveston Baywatch tour is an exciting family fun trip.
For those interested in Galveston tourism adventure, the Air boat, the Seqway tour, the Duck tours, helicopter ride and a kayak ride will be a perfect experience. See bottom of page for more attraction sites.
One can really have fun on a good trip to Galveston. One important attraction site is the Seawolf Park.
Seawolf Park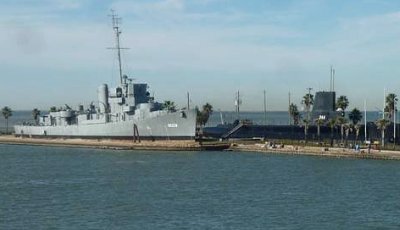 The Seawolf Park is located at the Pelican Island in Galveston, Texas. The park is best known for its naval exhibit of two world war II era ships: USS Cavalla and USS Stewart.
It does have a play ground, picnic areas and a fishing pier which attracts a lotof people to the site.
Seawolf Park is home to one of World War II's most famous submarines - USS Cavalla, which sunk a Japanese capital ship.
It is docked in the park as a memorial to the lost submarine USS Seawolf. Mistakenly many visitors refer to Cavalla as the Seawolf.
The submarine was built in 1943 by the Electric Boat Company and modified in 1952 to meet Soviets threat. It was transferred to Galveston Texas in 1971.
USS STEWART (destroyer escort - one of only 3 in the world), is another ship at the Seawolf Park. It was built by Brown Shipbuilding Company in Houston, Texas in 1942.
Stewart never really saw much action but staggered through numerous mechanical problems in the North Atlantic and Caribbean waters during World War II.
The ship was purchased by the same mariners who obtained Cavalla and brought to Pelican Island. There are a lot of efforts made to restore the aging ship to encourage more Galveston tourism.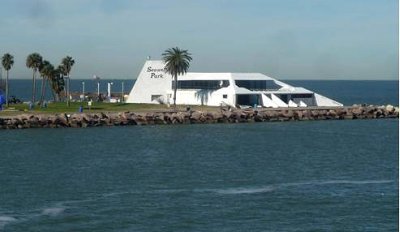 Another main attraction of the site is the 200 meter lighted fishing pier that goes into the Galveston bay. It's open 24 hours in summer. The pier is well known for good catches like marlin, sea trout, sea bass and flounders.
Directions
From Houston to Galveston on I- 45 South, turn (LEFT) north from Broadway onto 51st street. Continue on 51st street and go across a causeway and drawbridge to Pelican Island. The road changes to Seawolf Parkway which leads straight to the park.
Fees * Parking is Fee: * Cars: $6 * $3 for Seniors (65+) * Tour Buses / RV's: $10 * School Buses: $6
Fishing Rates * Adults (12 - 64): $6 * Kids (5 - 11): $3 * Kids (4 and under): Free * Seniors (65+): $3
Cavalla and Stewart Ships * Adults: $7 * Kids (under 11): $3
Form of Payment * Cash * Discover * Mastercard * Visa * American Express
More Fun Attractions and Things to do.
---
Tree Sculptures
See the Hurricane Ike Sculptures...
Galveston-Ferry
It's fun to ride it again and again......
Seawall
Best dining, best walking, best hotels on...
State Park
Great camping, bird watching, fishing...
UTMB
See the great Texas Medical School...
Return from Galveston Tourism to home page