Galveston Tree Sculptures
The Galveston tree sculptures were born out of trees destroyed by hurricane Ike in 2008. It has become a major Galveston attraction.
About 40, 000 trees were killed during the storm surge on the island leaving the landscape bare.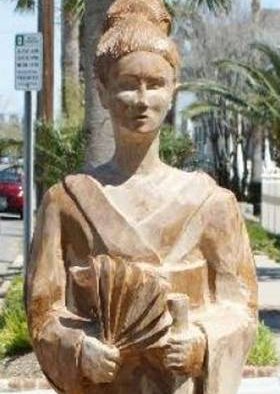 Galveston Island Tree Conservancy member Donna Leibbert petitioned city hall for permission to have the trees used as sculptures at city hall.
After some hesitation they gave her the permission.
Later the Conservancy raised funds to create more sculptures from the dead trees.
Artist James Phillips who lives in Clear Lake, Texas donated his time for the first sculpture.
Local artist Earl Jones has also done work on a number of sculptures.
Today there are a number of tree sculptures all over the island for tourists to see.
If you are biker this will also be a great opportunity to ride through these areas.
Here is the list of areas to see the Galveston tree sculptures. They are all visible from the street.
All of the sculptures listed below are clearly visible from the street.
Birds of Galveston – 1620 Sealy
Wildlife Totem Pole – 1302 Ball
Dolphin – 828 Ball Street (facing 9th Street)
Dolphin, Eel, and Dorado – 1302 Ball Street
Owl – 1302 Ball Street
Squirrel with Acorn – 1302 Ball Street
Toad – 1615 Ball Street
ngel Cradling Bunny – 511 17th Street
Sister Angels – 1717 Ball Street
Great Dane (facing 13th Street) – 1228 Sealy
Hand Clutching Diploma (on grounds of Wright-Cuney Park) – 718 41st Street
Geisha – 1717 Ball Street
Two Herons – 1316 Ball Street
Large Pelican – 1609 Post Office Street
Pelican Sitting on Piling – 1618 Church Street
Monument to Galveston's Trees – 1028 Winnie
Yellow Lab – 1820 Winnie (inside chain link fence)
Pelicans – 628 14th Street (behind the Mosquito Café)
Wildlife Tree - 83rd Street near Airport (inside the castle playground at Schreiber Park)
Dalmatian – 823 25th Street (on the grounds of City Hall outside Central Fire Station)
Fireplug – 823 25th Street (on the grounds of City Hall outside Central Fire Station)
Return from Galveston Tree Sculptures to home page