Tremont Hotel Galveston Photos
The Tremont Hotel Galveston - The Wyndham Historic Hotel, is a Victorian classic among hotels in Galveston.
We took some pictures of the hotel in December which we want to share with vacation tourists.
Spring and summer time are the busiest in Galveston but December is also active.
It was not too cold so there were activities in downtown area. The first week of December hosts the Dickens on the Strand festival. Folks go back to dress in Victorian style.
The whole area around the Tremont Hotel is involved in the festivities. During this time its hard to find parking space in downtown.
One great advantage of staying in Tremont is the parking relief. One could walk about without a car.
Traffic is not bad at all across the city. It gives us a sense of relief to escape to a spot like this for vacation.
In addition we want to see something different from the everyday modern architecture we are used to. There is so much 19 century environment to explore.
Though the inside of the Tremont is modern, the sun roof and the design of the interior is worth exploring.
This is a very simple but compact hotel in Galveston. Take a look at the outdoor and inside photos of the hotel. This gives a general view to visitors.
---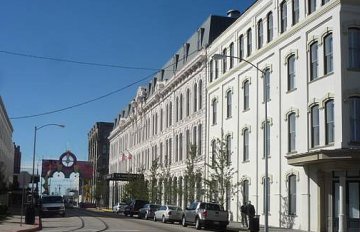 This is Tremont hotel front view.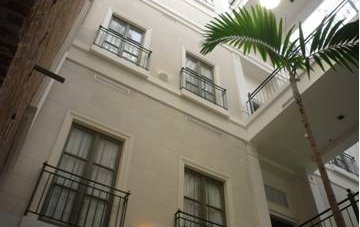 This is how it looks inside the hotel.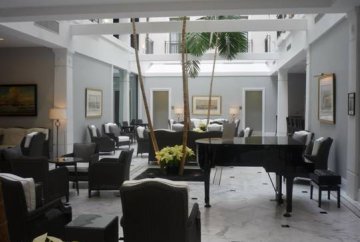 The lobby area inside the hotel.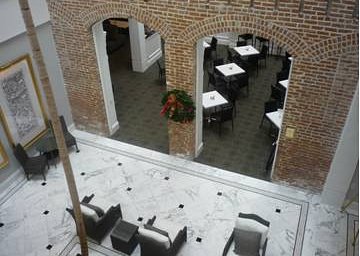 A view from the third floor inside the hotel.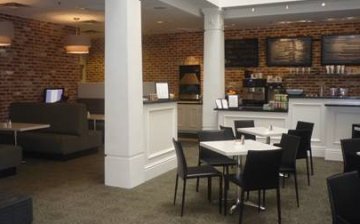 The Restaurant area on the first floor.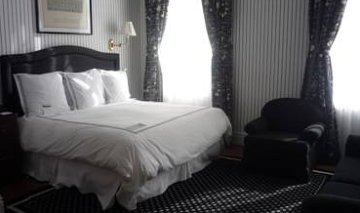 A guest room at the hotel.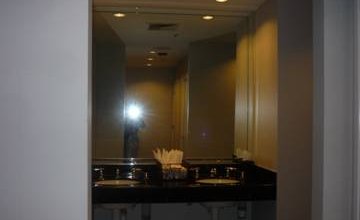 A restroom inside the hotel.
---
Return from Tremont Hotel to Top Rated Galveston Hotels
Return from Tremont Hotel Galveston to home page