Map Of Galveston Texas County
The map of Galveston Texas County has expanded beyond the island to include some interesting touring places.
The island of Galveston itself has a lot of wonderful places to visit.
Some of these places like Kemah, Clear Lake and Texas City are of special interest to visitors.
Kemah is a tourist facility with excellent restaurants. This is one of the best places to visit in Texas.
Clear Lake houses the NASA Space Center and a portion of it is opened for tourism. You can't miss this.
Are you interested in fishing from the pier? Then Texas City is the place for you. It has a 5 mile long pier into the sea with driving lanes.
The last hurricane did quite a damage so it is under reconstruction now.
Do not miss these places when you visit Galveston. They are about 15 to 30 miles from the island. There are some other counties which are great for driving tour.
The map below shows the Galveston County shaded in pink color.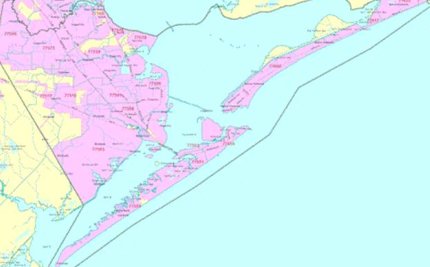 This is a list of counties in Galveston area.
Santa Fe, Alta Loma, Arcadia, Bacliff, Dickinson, San Leon, Galveston Island,Jamaica Beach, Tiki Island, Hitchcock, Kemah, Clear Lake, La Marque,League City, Texas City, Gilchrist, Caplen, High Island, Bolivar.
Return from Map Of Galveston to home page