La Quinta Inn Galveston
La Quinta Inn Galveston hotel is at the hot spot on the Galveston beach. The throng of all fun activities.
La Quinta is on the far east side of the beach. This is a smaller facility with 3 floors and 119 rooms.
It gets very crowded here between spring and summer especially on the week ends.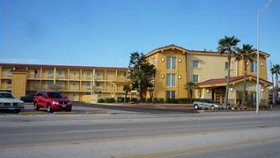 This location is perfect for visitors who love noise and continuous activities.
It is noisy all time except deep into the night on weekdays.
Access to the beach is great. The Stewart beach is within a walking distance from the hotel.
Stewart is the busiest beach in Galveston. Beach parking can be very difficult on weekends especially along the seawall.
Traffic around here is quite high on weekdays but gets heavier on weekends.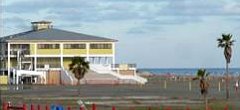 La Quinta is well equipped with amenities and an outdoor pool.
Some areas of the hotel have a good view of the gulf while others have partial view or none.
It would be recommended for visitors to inquire about rooms facing the gulf before booking.
The closest attractions are the Galveston Ferry ride and the Strand shopping district.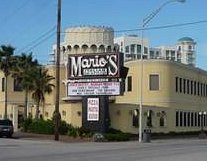 La Quinta is in the midst of many restaurants.
Some of them are Cadillac Bar, Nate's restaurant and Dennys restaurant.
Others like Capital Q barbecue, Bennos Cajun restaurant and Marios Italian Seafood restaurant are within 5 minutes drive.

Average nightly rate: 229 USD
Check in: 3:00 PM
Check out: 11:00 AM
Other Info: Child Rate. Pets Allowed

Hotel Amenities

* Alarm Clock * Free Bright Side Breakfast™* Free Wireless High-Speed Internet Access* Free High-Speed Internet Access* Free Local Calls* Free Newspaper* Free Parking* Guest Laundry Facilities* Outdoor Swimming Pool* Pets Welcome * Free high-speed Internet access in all rooms!* Cable Television* Coffee Maker* Hair Dryer* Iron with Ironing Board* Dataport Phones* Alarm Clock

La Quinta Inn Galveston, 1402 Seawall Boulevard Galveston, TX 77550

Return to Best Value Hotels In Galveston

Return From La Quinta Inn Galveston to home page